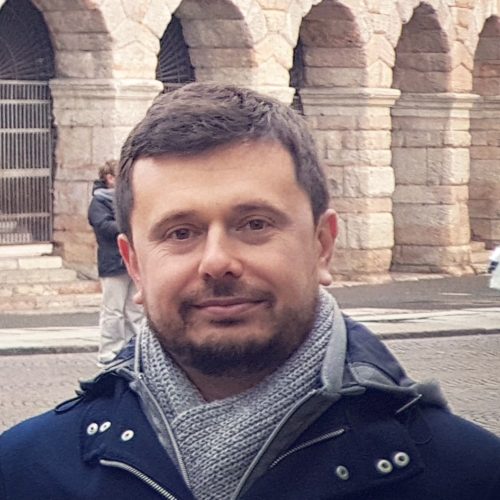 Aleksandër Trajçe
Aleksandër has been involved with nature conservation work in Albania since 2004, being affiliated with PPNEA, starting as a volunteer first and later on to becoming a wildlife researcher and project manager, and lastly, since January 2018, as this organisation's executive director. He has an MSc in Biodiversity, Conservation and Management from the University of Oxford (2009-2010) and a PhD in Environmental Anthropology from the University of Roehampton, London (2013-2017). Aleksandër is member of two IUCN SSC specialist groups: the Large Carnivore Initiative for Europe and the Bear Specialist Group. His is interested in advancing nature conservation work in the country based on principles of sound scientific research and prioritization of the local context in conservation. He was a nominee for the Future for Nature Award in 2013, a prestigious international honour given to young, talented and ambitious conservationists committed to protecting endangered species worldwide.
Email: [email protected]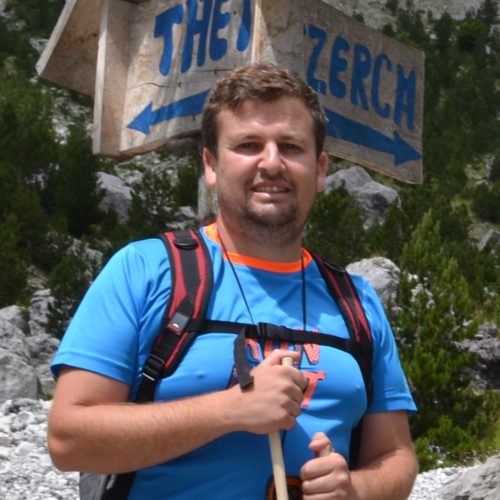 Bledi Hoxha
Project Manager
Bledi is a biologist. He studied in Faculty of Natural Science at Tirana University. He jointed PPNEA team on 2009 as a volunteer and since 2013 he manages Balkan Lynx Recovery Programme. He has attended several courses on wildlife biology and conservation and has a 10 years' experience on research and monitoring of lynx, bear, wolf and golden jackal in different studies in Albanian regions. He is very skillful in snow tracking, telemetry, camera trapping etc and his main research on large scale carnivore's ecology and conservation.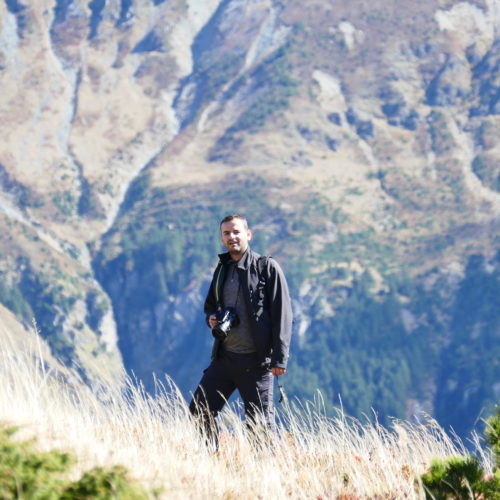 Olsion Lama
Olsi works at PPNEA as a project coordinator and protected area and fauna specialist. He is involved in projects related to conservation and monitoring of large carnivore endangered species. His research interests include, but are not limited to large carnivores, small mammals and birds. Olsi is also an expert related to different environmental aspects due to his extensive experience.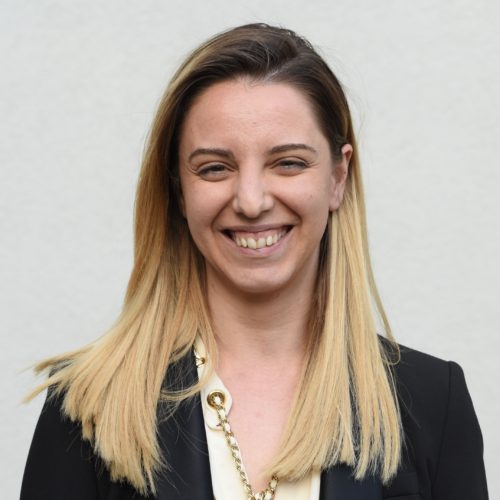 Klaudia Koçi
Coordinator for Education, Project Manager
Klaudja has completed her master's degree with Erasmus+, MA ''Transcultural European Outdoor Studies'', in three well known universities with a very consolidated tradition in the field of Outdoor Studies, in Europe.
Her research interests are outdoor education and the governance and management systems of protected areas.
She is managing the #PrespaNet project as well as coordinating the education programmes of PPNEA.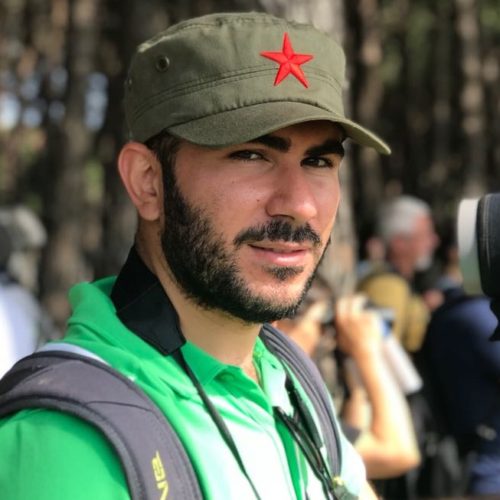 Xhemal Xherri
Project manager
His research interests are sustainable tourism and cultural & natural heritage studies. He is PPNEA's drone pilot.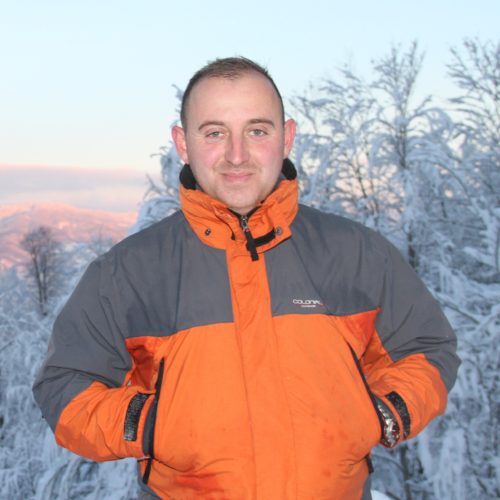 Ilir joined PPNEA in 2013. He is graduated as Forest Engineer, Faculty of Forestry Science at Agricultural University of Tirana and now works as project assistant and wildlife researcher. He is working on the monitoring of two large carnivores of Albania, such as the Balkan lynx and the brown bear.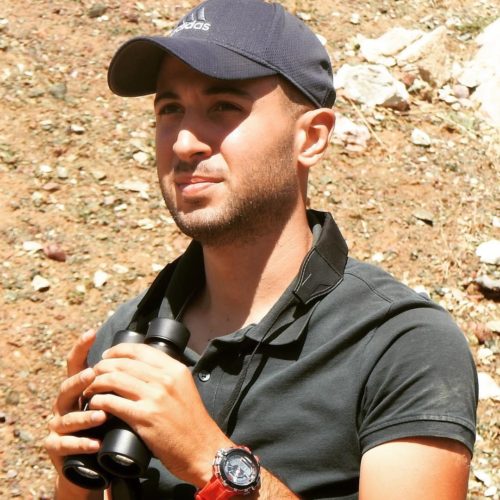 Zydjon Vorpsi
Zydjon is dedicated to the protection of one of the largest birds on earth the Dalmatian pelican. He is currently coordinating a project on the pelican conservation in Karavasta lagoon. His main research interests are related to pelican conservation and biology.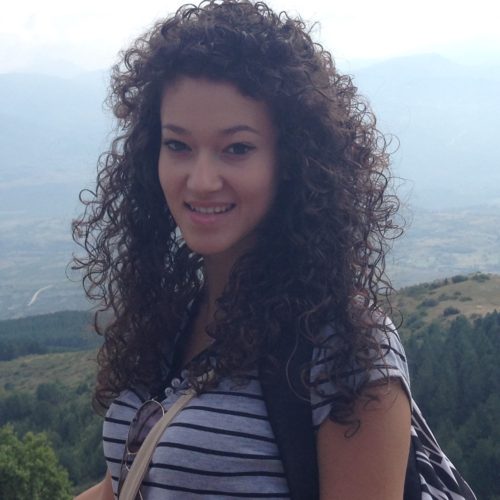 Sabina Çano
Sabina is working at PPNEA as a project coordinator since 2018 for the project dedicated to the most endangered marine mammals on Earth, Mediterranean Monk Seal. She is coordinating the project in Karaburun-Sazan National Marine Park. Sabina's research interests are not limited, she is also involved in projects related to conservation and evaluation of plant habitat, in which is working on the wetland plant mapping on Prespa area.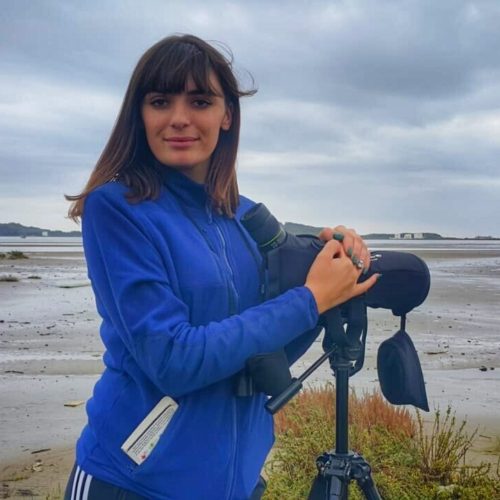 Project Manager
Ledi is an Environmental biologist, graduated from the Faculty of Natural Sciences, University of Tirana. She has a high interest in nature conservation issues, especially in biodiversity protection. Her main research interest is in the field of Ornithology. She is managing and assisting in projects that are focused on tackling illegal wildlife poisoning and on the conservation of the endangered species, the Egyptian vulture, in Albania.
Email: [email protected]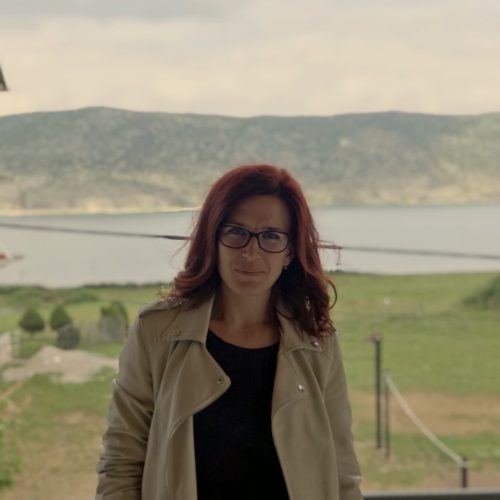 Cveta Trajçe
Local Officer, Prespa Region
Cveta is the only local officer of PPNEA based in her home-place, Prespa. She joined PPNEA in 2018 as a focal point in cope of the transboundary project for the Prespa Basin by PrespaNet. She has a MSc in Marketing from University of Tirana and a second Master Degree in International Economic Relations from the University of National and World Economy in Sofia. The strong connection she has with her home place bought her back home after the studies and turned from economist to nature advocate. Her research interest are in sustainable regional economic development by promoting Prespa as a brand by developing sustainable nature tourism and local economy.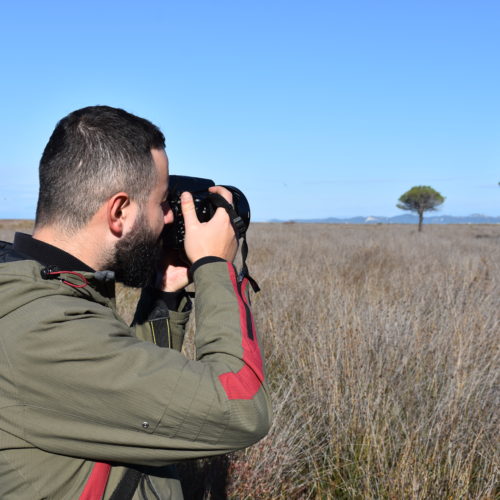 Klejn Ngracani
Communications and Public Relations Officer
Klejn is a Communication Sociologist graduated at the University of Tirana.
He is particularly interested in Framing Analysis, Agenda Setting, as well as Critical Discourse Analysis, along with their application at the environmental discourses in society.
Email: [email protected]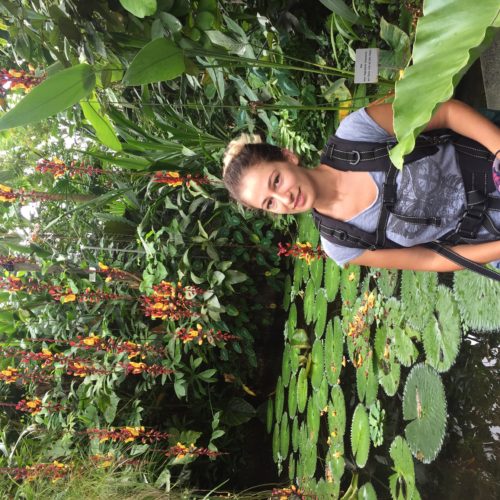 Ilva Licaj (Alushi)
Local Officer, Vlora Region
Ilva Licaj (Alushi), an Environmental biologist, is our local officer for the Region of Vlora and Gjirokaster. Her experiences as Assistant Professor at Department of Biology, University of Vlora and Management Specialist at Regional Administration of Protected Areas Vlore, brought her on focus to work about: Promotion of sustainable tourism development in cooperation with other interested stakeholders at the local level; How to facilitate and coordinate the implementation of the management plans; Being responsible to maintain a sustainable management of information, communication and education about the preservation of nature, biodiversity, history, culture and tradition in protected areas.
Her main interest is to use science and technology in the technological-environmental research with implications and applications in the study of the territory, the environment and health, biomedicine, bio-health and environmental protection since she is a PhD student in "PhD Program in Sciences and Technology for the Environment and Health".
Email: [email protected]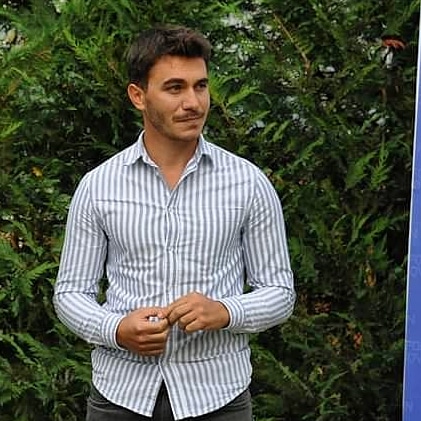 Soraldo Nebo
Local Officer, Saranda region
Soraldo Nebo is our local officer in the region of Saranda. He is particulary interested in sustainable tourism and constantly helps to improve this sector in his hometown, Ksamil.
Despite the fact that he runs a local NGO, he has joined our PPNEA team for contributing even more to the promotion of sustainable tourism.
Soraldo helps us implement the project "Land of Eagles and Castles".
Email: [email protected]