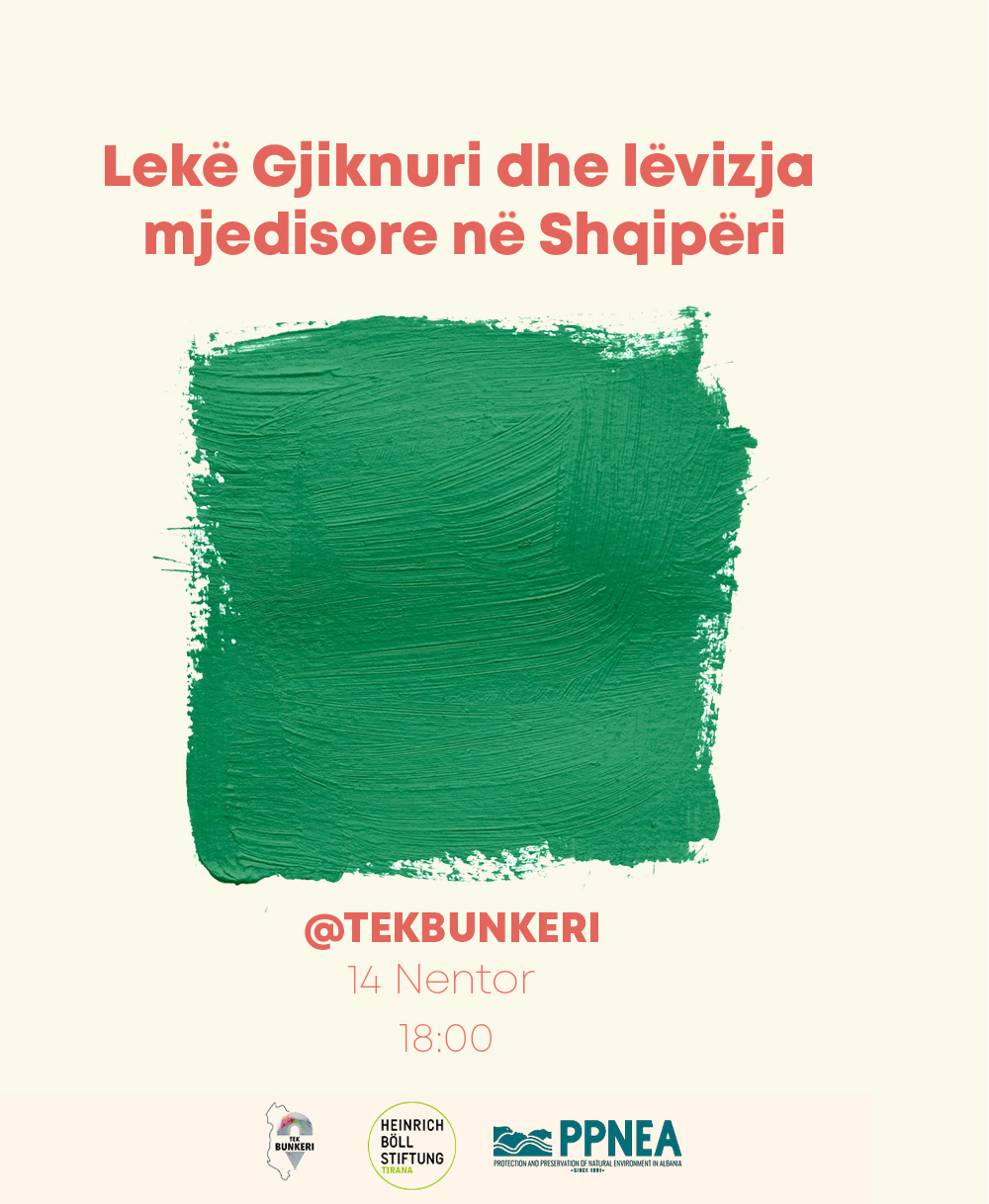 Remembering Lekë Gjiknuri, founder of PPNEA
In the first years after the fall of the communist regime in Albania, the exploitation of natural resources was seen as a normal economical practice, leading to vital threats towards the flora and fauna of the country.
Exactly in this period, Prof. Lekë Gjiknuri founded the environmental movement in Albania, consisting in the establishment of the first environmental organization within the country, which in the following years would fight against unsustainable policymaking.
Learn more about the founder of PPNEA by joining the film screening on Monday, November 14th, 18:00, at Tek Bunkeri.

See you there!