In order to oppose the government's decision for signing the contract with regard to the construction of the Vlora International Airport, the coalition of NGOs for protecting the Vjosa-Narta, yesterday was going to organize a protest in front of the Ministry of Infrastructure and Energy.
At the official request directed to the state police, we had declared that not more than 10 individuals would have been present in the protest, respecting the security protocols of the COVID-19 pandemic in Albania. The answer from the state police stated that this protest "will constitute a real threat to the citizens health", and refused our rightful request within the provisions of the law.
Why the electoral gatherings are not being stopped by the police, when a peaceful protest of only 10 people from the civil society organizations represent a threat to the citizens health?
The freedom of speech cannot be forbidden! We invite you to share these protest cards in your social media! Lets be thousands instead of ten!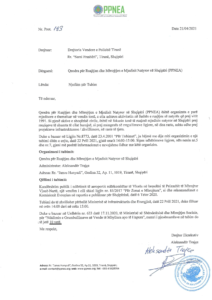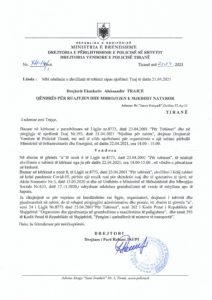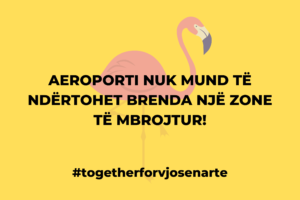 © PPNEA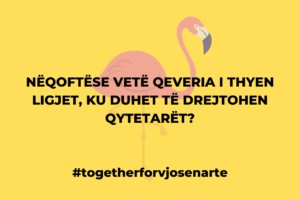 © PPNEA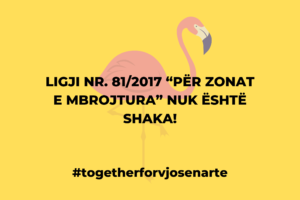 © PPNEA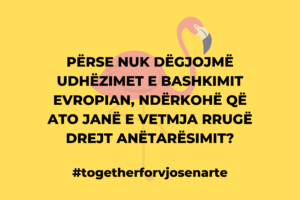 © PPNEA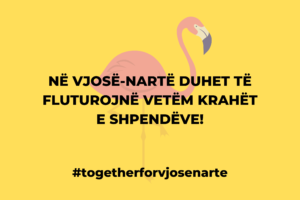 © PPNEA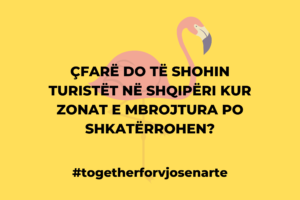 © PPNEA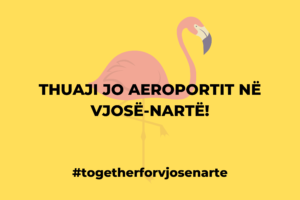 © PPNEA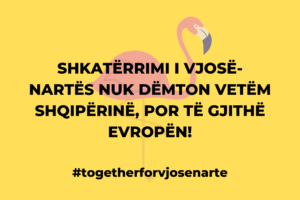 © PPNEA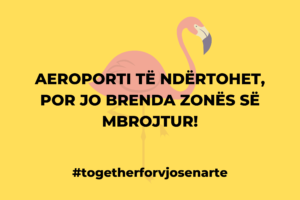 © PPNEA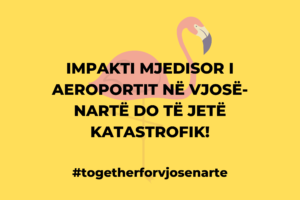 © PPNEA