Gashi River Valley, covered by beech forests, is a wonderful area with a diversity of wildlife. This territory, 1st category according to IUCN, is listed as a Natural World Heritage site by UNESCO.
Our team, in the framework of Balkan Lynx Recovery Programme, conducted an extensive monitoring in this area, which lasted around one month. The diversity of species photographed by our camera traps was impressive. We managed to capture photos of brown bear (Ursus arctos), edible dormouse (Glis glis), European badger (Meles meles), wildcat (Felis silvestris), roe deer (Capreolus capreolus), rock partridge (Alectoris graeca), wild boar (Sus scrofa), grey wolf (Canis lupus), red fox (Vulpes vulpes), marten (Martes foina) and European hare (Lepus europaeus).
Through this study we aimed to prove the Balkan lynx presence in the area. Nevertheless, the data showed only the presence of its prey, consisting of roe deer, European hare, etc.
This monitoring study was conducted in close collaboration with members of RAPA Kukes, who were trained by our staff in order to raise institutional capacities regarding wildlife management.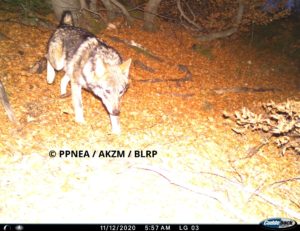 Grey wolf (Canis lupus)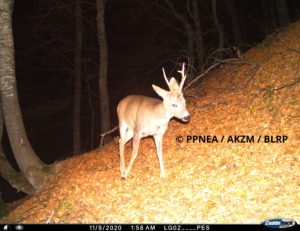 Roe deer (Capreolus capreolus)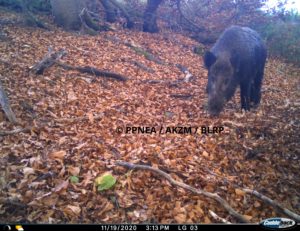 Wild boar (Sus scrofa)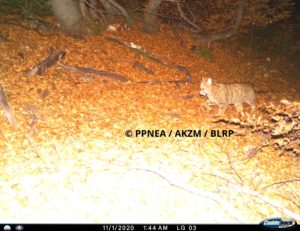 Wildcat (Felis silvestris)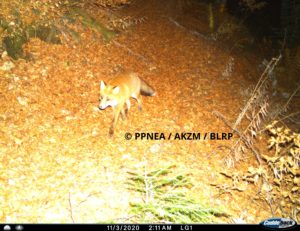 Red fox (Vulpes vulpes)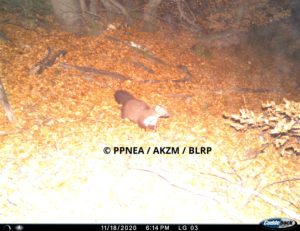 Marten (Martes foina)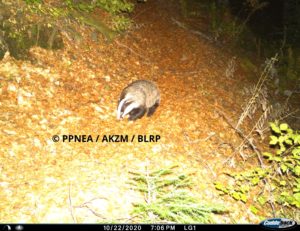 European badger (Meles meles)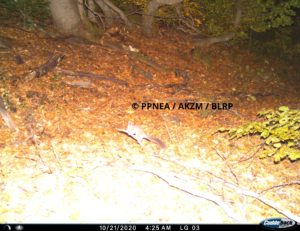 Edible dormouse (Glis glis)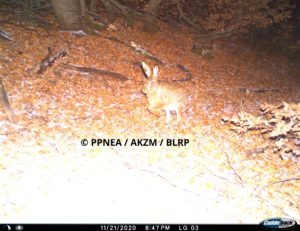 European hare (Lepus europaeus)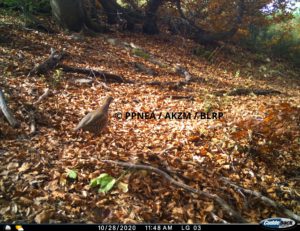 Rock partridge (Alectoris graeca)