PPNEA together with Birds of Albania are pleased to share the final results of the research undertaken along this breeding season for the Collared pratincole population in Albania.
We are excited to announce that along this research we found and reported two new colonies of this species in our country. The first one was found in the region of Durrës beside the colony discovered before, while containing a population of 70 – 100 breeding pairs. The second colony was found in Divjakë-Karavasta National Park with a number of 120 breeding pairs.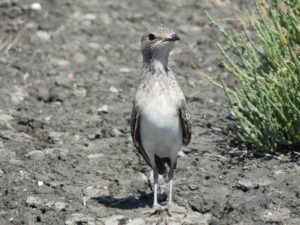 Such findings, calculated with other data gathered by us sum up to a total of around 500 breeding pairs, which represents 5.6 % of the entire European population of this species, ranking Albania at the 8th place on the entire continent.
We would like to thank the RAPA Fier for the great contribution in the inventory work undertaken into one of the colonies inside the National Park Divjakë-Karavasta.