The Brown Bear, Europe's largest carnivore, inhabits mountainous forested areas in the Prespa Lake watershed.
Forests are its home, but also open spaces and fruit-bearing shrubs.
Occasionally, it is seen in lowland areas near orchards, and above the upper forest line, attracted by grazing livestock, berries, and forbs.
We have been monitoring the Brown Bear in Prespa since 2017, gathering important information about its population in the basin, ecology, and its coexistence with locals.
Initially, we revealed that it has a predominantly plant-based diet.
The genetic study, one of the first of its kind in the Balkan region, showed that Prespa holds a population of 51 Brown Bears, roaming freely in all three countries.
Recognizing the importance of well-connected habitats to bear conservation, the partners are using camera traps to monitor the ecological corridors between protected areas within and among Albania and North Macedonia.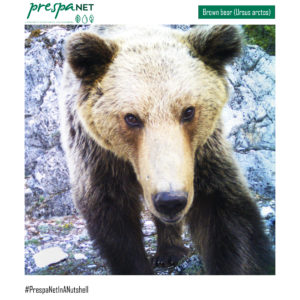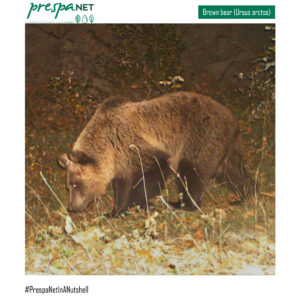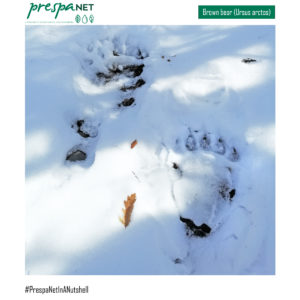 EuroNatur
Society for the Protection of Prespa (SPP)
Macedonian Ecological Society
Protection and Preservation of Natural Environment in Albania
Prespa Ohrid Nature Trust – PONT