The lakes of Prespa, beyond the stunning landscape, represent an ecosystem tremendously important for wildlife, where a large number of species find there a perfect habitat for breeding and sheltering. One of this species is the Eurasian otter, which was filmed by a local resident while walking by the shore of the Great Prespa Lake.
This local resident has managed to film moments of the Eurasian otter swimming towards the shore, a clear footage where one can easily distinguish such rare species. This footage follows a large number of reports from the local community, convinced that they had seen the Eurasian otter. From such reports we estimate that more than three individuals were seen into different spots of the Great Prespa Lake. Furthermore our cameras has managed to capture a photo of Eurasian otter into a habitat found 1200m above sea level, which is unusual for this species.
Eurasian otter is an important species in an international level. Listed in several documents such as the Albania's red list of Flora and Fauna (VU), the annex II and IV of the European Directive of Habitats, as well as the IUCN Red List with the status Near Threatened (NT), this species is internationally protected by law. Regardless of its wide distribution into our country, Eurasian otter is constantly threatened by illegal hunting, fishing and water pollution.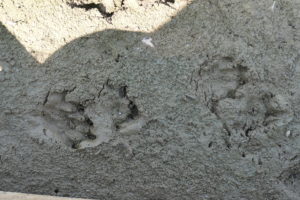 Photo. 1 – Eurasian Otter footprints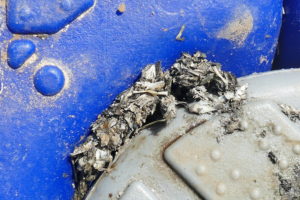 Photo. 2 – Eurasian Otter excrement