Sustainable tourism is turning into the main source of income for a considerable number of locals who live in remote rural areas of Albania.
Thanks to our team and the staff of Visit-Gjirokastra, a new hiking trail which connects the region of Tepelena and Kurvelesh will soon be totally marked, welcoming international and national tourists who want to enjoy the pristine nature of the area.
The Egyptian vulture hiking trail is located in the home region of this endangered species, between the villages of Kardhiq and Nivicë.
This new hiking trail will soon turn into a destination for birdwatchers and nature enthusiasts, because of the many species which can be easily observed along the way.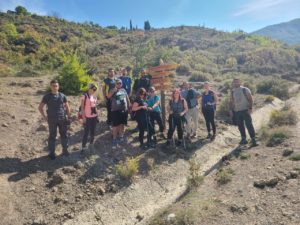 © PPNEA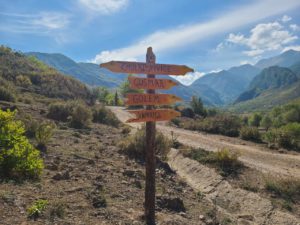 © PPNEA