European Green Belt Day was celebrated in Shiroka and Ulcinj areas.
This day represents a special symbolism, which is built from the transformation of the political barriers that separated Eastern Europe from Western Europe before the 90's, into countries with unique biodiversity and nature, that unite people and make them feel an identity of common. These cross-border areas, due to low human activity for many years, have given nature the opportunity to unfold its values, inheriting stunning landscapes, or species of high importance.
PPNEA in cooperation with the MSJA- Dr. The Martin Schneider Jacoby Association and the Well Point organization visited one of the most important wetlands along the Adriatic coast. In the Ulcinj Salina Nature Park, experts, together with students from this area, had the opportunity to conduct the methodology of monitoring and identifying different species of birds.
The celebration of this day continued with the unification of all organizations in the fair held on Shirokë. This activity, supported by the Municipality of Shkodra, aimed to promote the cultural and natural values, through local products, photographs of wildlife, or traditional clothing of the area, where cross-border cooperation was emphasized as a necessity for nature conservation and also for ensuring a sustainable development.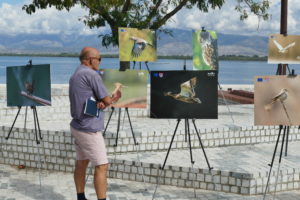 © PPNEA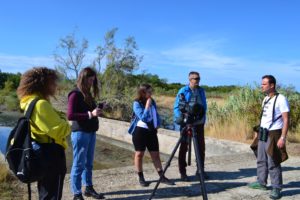 © PPNEA