Have you ever heard about BioBlitz? It is a citizen science event, initiated by the National Geographic in the US in 2007 that now is celebrated worldwide. It aims to encourage the participation of pupils and parents, youngsters, and the community, in general, to record in one day, the diversity of species found in a certain park area, with the guidance of national parks staff, educators, and biologists.
Last weekend, on 20th September, PPNEA joined the local organization TOKA in the organization of the first BioBlitz event in the Valbona river. Together with activists from Kosova, local activities, international volunteers, community members from Bajram Curri, and Valbona came together to record and try to identify, with the help of experts from PPNEA and other biologists, different species along the Valbona valley and river.
Photographing the species and uploading the information in an app known as iNaturalist, we attempted to create a database of recordings online for the Valbona river. Under the guidance of PPNEA experts, the participants learned to identify some wildlife tracks encountered and monitored the European otter species (Lutra lutra) looking for scats during the transects. They also did birdwatching and enjoyed learning about birds of Albania and saw a few common birds found in the area during that moment.
With birds, otter scats, and other wildlife tracks, frogs, butterflies and insects, plants, and snakes, the participants managed to add 44 observations with 25 species identified in the Valbona River BioBlitz project in the iNaturalist app.
Citizen science activities such as BioBlitz, are the perfect example to show the importance and contribution that the community can make for the protection of nature. We look forward to celebrating biodiversity in the Valbona river again next year and turn BioBlitz into an annual event with the local community members coming together with scientists in one day.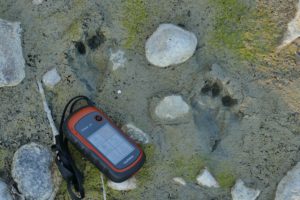 © ppnea (Otter traces)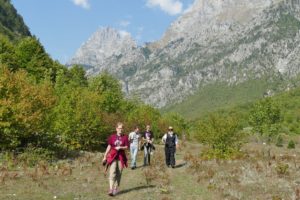 @ PPNEA