The highlight of the Eastern Adriatic Monk Seal
#EAMS
project's second phase will be this species monitoring through camera traps.
Under the guidance of the expert Alexandros Karamanlidis from the partner NGO
MOm – Monachus monachus
, we organized an expedition at the National Marine Park Karaburun – Sazan in cooperation with RAPA Vlora.
During the expedition, the participants shared their experiences regarding the work done for the conservation of the Monk Seal (Monachus monachus) on the Albanian and Greek coastlines.
The aim of this expedition was to train the members of PPNEA and RAPA Vlora regarding the techniques of installing camera traps inside the marine caves.
Monitoring of the Monk Seal with camera traps during the winter season will generate crucial data about its ecology, as well as many beautiful pictures that we will share with all of you!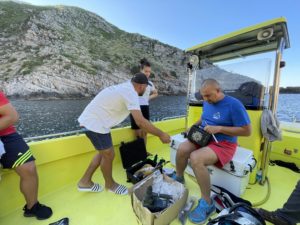 ©PPNEA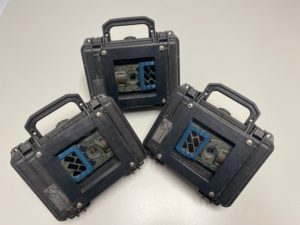 ©PPNEA