Natura 2000 is the largest coordinated network of protected areas in the entire world. Through this system, the European Union protects the breeding and resting sites for a large number of threatened species, as well as unique habitats.
Our team conducted a training session inside the National Park Divjake – Karavasta aiming to present the actions taken in the framework of Natura 2000 in Albania. The local stakeholders had a chance to get informed regarding the international initiatives of the European Union, taking as an example the implemented actions of the Strategy for the Protection of Biodiversity. Furthermore, another presentation was held in order to explain the crucial link between the European Birds Directive and the qualitative implementation of the Natura 2000 network at the Narte – Pishe -Poro complex site.
Our team is grateful to the staff of RAPA Fier and Vlore for helping us organize this informative event targeting the local community.
This activity was supported by the European Union and Euronatur.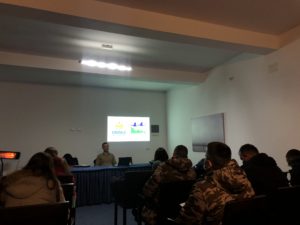 © PPNEA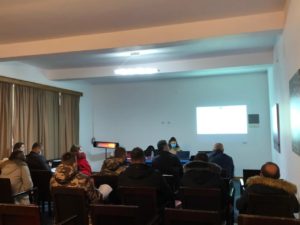 © PPNEA