Sabiha Kasimati was one of the first women scientists in Albania. She graduated at the University of Torino with the thesis "Ichthyologic fresh water fauna in Albania". Most of the work of Sabiha Kasimati was destroyed during the communist era, immediately after her execution in 1951. In honor of her memory, the Academic Senate of the University of Tirana in 2018, named the recently restored Museum of Natural Sciences after Sabiha Kasimati.
A few days ago, our team and colleagues from RAPA Vlorë organized a field expedition in Vjosë-Nartë Protected Landscape with student members of the ecological club of the high school "Andon Zako Çajupi" in Tirana. The expedition "In the footprints of Sabiha Kasimati" guided the young enthusiast students in exploring the importance of the protected areas, as well as the great amount of work needed for studying and preserving their outstanding values.
During the expedition, students engaged in bird watching, discussed about the area, as well as captured photo and video materials, which were used for producing a video message in honor of Sabiha Kasimati.
Today, our team visited with this group of students the Museum of Natural Sciences "Sabiha Kasimati", where together with the museum representatives discussed about her work, as well as hundreds of important species which are exposed at the museum premises.
Our team is thankful to the teachers of "Andon Zako Çajupi" high school for this great cooperation, which we believe that will contribute to strengthening the connection between youth and the natural environment.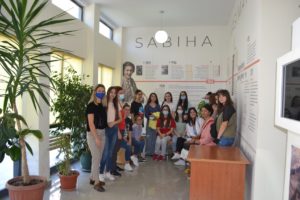 © PPNEA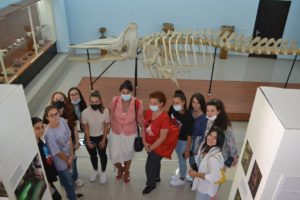 © PPNEA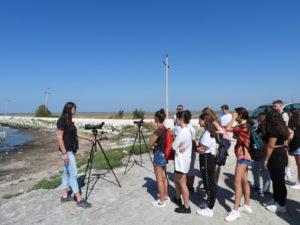 © PPNEA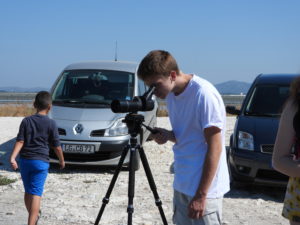 © PPNEA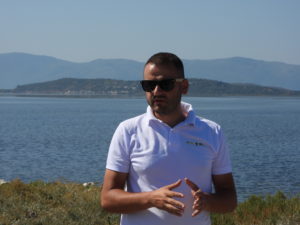 © PPNEA