For more than two months during summer 2021, our team together with RAPA Gjirokaster, conducted a monitoring session with 11 camera-traps, across three protected areas that are found in the region of Gjirokastra, Kardhiq Nature Reserve, Zagori Nature Park, as well as the Sotira's fir Nature Monument.
Furthermore, in cooperation with experts from the University of Tirana, we installed 50 Sherman traps for small mammals monitoring, which were positioned along two different habitats types for three days in a row. These traps were checked twice a day during the duration of this session.
These two monitoring methods were conducted for the first time in these three protected areas, offering us important data on the presence of different mammal species, which will be used for informing the publication of the 2nd European Mammal Atlas.
Through this work, it was proved for the first time in this area the presence of chamois (Rupicapra rupicapra balcanica), brown bear (Ursus arctos), wild boar (Sus scrofa), roe deer (Capreolus capreolus), etc.
The cooperation between environmental organisations, public institutions and academia, represents one of the most successful models of nature conservation nowadays, which should be promoted in other protected areas of Albania.
This monitoring session was supported by European Mammal Foundation and ENETWILD.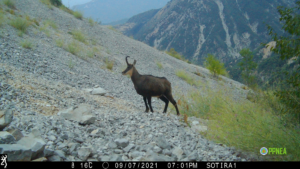 Chamois (Rupicapra rupicapra balcanica)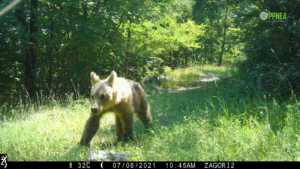 Brown bear (Ursus arctos)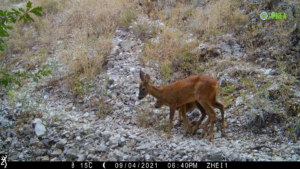 Roe deer (Capreolus capreolus)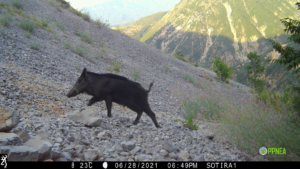 Wild boar (Sus scrofa)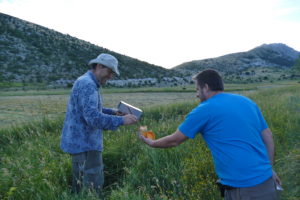 © PPNEA