Vjosa, the last wild river of Europe, represents one of the greatest river landscapes, most attractive and with a rich biodiversity. For this reason in 2016, thanks to a process coordinated by PPNEA in national level, this area was recognized internationally as a Key Biodiversity Area.
However, Vjosa same as other KBAs in Albania, is threatened from investments that affect not only its ecological integrity but its future sustainable development. Taking this into consideration, PPNEA in this breeding season, contributed in the collection of data regarding the nesting birds along Vjosa's river habitats.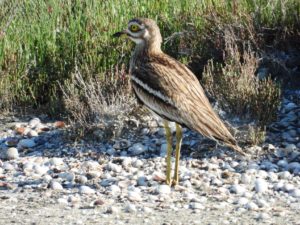 Results confirm as nesting species: (i) the Stone Curlew (Buhrinus oedicnemus); (ii) the Little Ringed Plover (Charadrius dubius) and (iii) Yellow-legged Gull (Larus michaellis). Black-winged Stilt (Himantopus himantopus) was recorded as possible breeder.
We hope that such modest contribution will help the conservation of Vjosa's wilderness.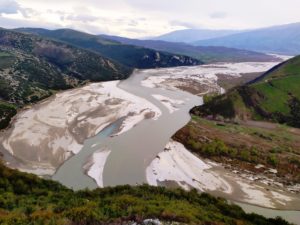 Please see the link: