The Management Committee of Protected Areas Elbasan gathered yesterday at the premises of Prrenjas Municipality for discussing about the future steps that need to be taken in order to achieve a better management of the National Park Shebenik-Jabllanicë.
At this 3rd meeting for 2021 the Committee was presented with the new Action Plan, as well as the three revised components from the Management Plan of Shebenik-Jabllanicë National Park, including flora, fauna, and socio-economic aspects. After the presentations held by experts, the members of the committee discussed about the outcomes and their applicability.
The meetings of the Management Committee of Protected Areas Elbasan are being supported by the team of PPNEA, through the project "Protected Areas for Nature and People", financed by Swedish International Development Cooperation Agency and WWF Adria.
Our team extends a warm thank you to all the participants, especially to the Head of County Elbasan Mr. Spiro Maliqi and the Mayor of Prrenjas Mr. Nuri Belba.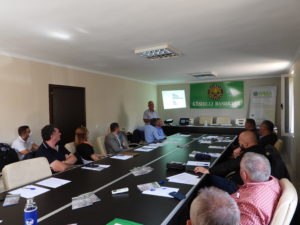 © PPNEA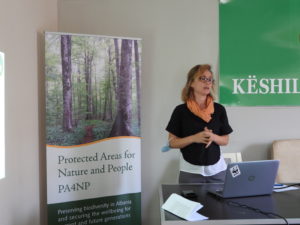 © PPNEA
© PPNEA