Did you know that the Prespa lakes are home to the larger colony of the Dalmatian pelican in the entire world?
Even though in the Albanian side of Prespa the conditions are not that favorable for the breeding of the Dalmatian pelican, a considerable number of individuals use this territory as a roosting and feeding site.
Similar to the previous years, PPNEA team, together RAPA Korce and representatives from the project "Transboundary Biosphere Reserve Prespa", last weekend participated in the Dalmatian pelican census along the Prespa lakes. At the end of the census, the
#Prespa
team managed to count over 300 Dalmatian pelicans, a common number for the Albanian side of Prespa.
These lakes are the only ecosystem in Albania where during this period both the Dalmatian and the Great White pelican are regularly seen, offering a stunning view for everyone who visits the area.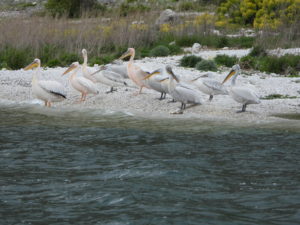 © Z. Vorpsi / PPNEA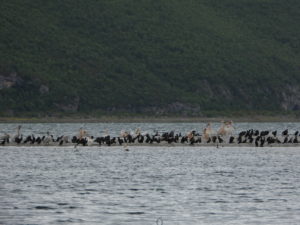 © Z. Vorpsi / PPNEA