Albania, alongside 8 other countries, was part of study focusing on the cultural relationship between the Egyptian vulture and local communities. Interviews and focus groups were conducted alongside the flyway of this vulture.
This study is one of fundamental importance because stories, beliefs and traditions related to birds help us to understand why people seem positive or negative to certain species and how these attitudes are related to culture.
Some interesting conclusions regarding the Egyptian Vulture are: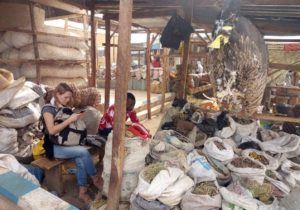 -The Egyptian vulture in the Balkans is often not recognized as a carrion eating species, except in areas where public awareness activities have taken place.
-In Jordan and Albania, the level of knowledge and awareness about the species seems lower that in the rest of countries.
-Egyptian vulture folk names can give a lot of information about the species. The association of the Egyptian vulture with the spring is expressed by relevant names (cuckoo's horse, Easter's horse etc.) in the Balkans.
This ethnographic study was implemented under the framework of the "Egyptian Vulture New LIFE" project by the
Elliniki Ornithologiki Etaireia