This weekend, our team organized in Durres the "Anti-Poaching Camp" with the participation of National Inspectorate for the Protection of Territory, State Police, National Agency of Protected Areas, Durres Hunting Association, Albanian Trip and representatives from investigative journal platform BIRN.
The representatives of the above-mentioned institutions articulated about a large number of obstacles, starting from the lack of appropriate infrastructure, the lack of knowledge regarding poaching etc. Media representatives stated their willingness to report hidden structures and raise awareness regarding this deadly practice for birds.
Hunters, expressed themselves highly against this phenomenon, declaring that these cases do not represent any of their community and, furthermore, they help in creating a negative public perception about hunting activity. Meanwhile representatives from touristic agencies presented the potential of birdwatching tourism in Albania and explained the negative impacts this phenomenon has toward this sustainable way of tourism.
The protected areas are regularly monitored for poaching activity, but not all the most important bird areas carry a protection status.
Apart from the discussion, joint monitoring activities were organized these two days in Sektor Rinia, one the hotspots for illegal killing of birds in the
#AdriaticFlyway
. The monitoring teams identified and destroyed 11 hiding hides inside the lagoon. Inside these hiding hides were found supplementary devices for electronic bird callers.
We want to thank all the institutions that participated in this action and, furthermore, we encourage them to carry on other significant actions against poaching.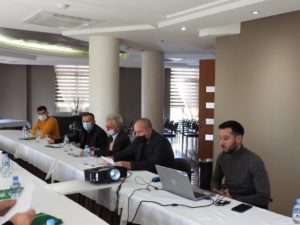 © PPNEA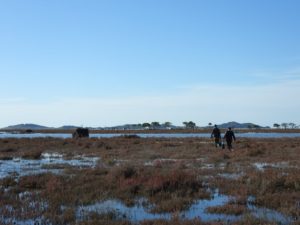 © PPNEA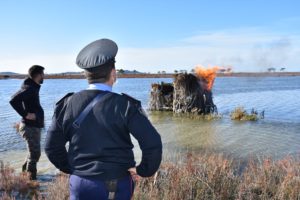 © PPNEA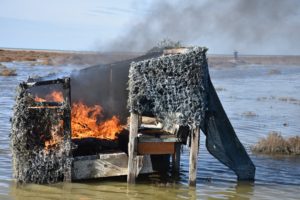 © PPNEA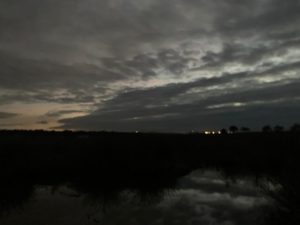 © PPNEA