The Mediterranean monk seal (Monachus monachus) represents the most endangered aquatic mammal in the world. Its presence indicates healthy ecosystems, as well as improves the water quality and biodiversity of marine ecosystems.
In Greece, the Mediterranean monk seal has been present for years. The authorities have banned human activity near its habitats, in order to ensure a safe ecosystem where such an endangered species could shelter and reproduce. What about Albania? Despite several audio and video evidences from local fishermen, we still haven't found the exact sea caves where it may breed.
For this reason, our team, since 2018 is working to identify the potential caves used by the Mediterranean monk seal. Starting from the Adriatic, down to the Ionian Sea, we have monitored and registered important data regarding potential marine caves. This process isn't yet finished, we will carry on our monitoring work in order to better plan the actions needed for the recovery of the Mediterranean monk seal in Albania. The same activities are being implemented also in Croatia and Montenegro, who share this transboundary cause with Albania.
Furthermore, we have created a network of local informers, which consists of relevant stakeholders such as fishermen, tourism operators, representatives of institutions, etc. Such a network helps us informing local communities and tourists regarding the threats faced by the Mediterranean monk seal.
If you want to join our efforts for paving the way towards the return of the Mediterranean monk seal in Albania, please
make a donation
.
The Albanian coast misses a precious jewel, help our team to bring it home!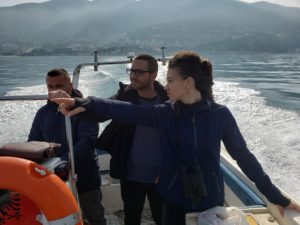 © PPNEA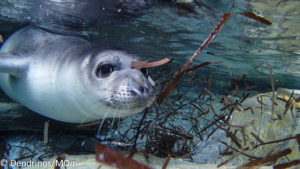 © MOM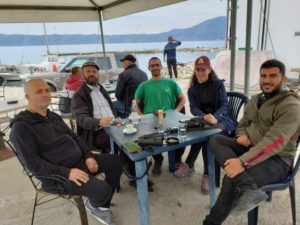 © PPNEA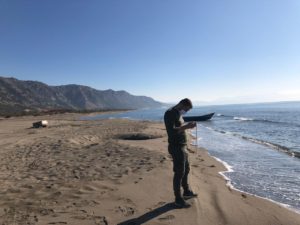 © PPNEA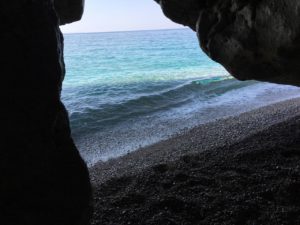 © PPNEA