If we put ourselves in the shoes of a shepherd, we could easily understand the saying that dogs are men's best friends.
The close relationship between shepherds and dogs comes from necessity to protect their livestock, which represents to them the only way of generating income. Dogs often fall victim of poisoning traps, a practice used for managing wolf populations, which cause tremendous damages in livestock.
Our team, on 13-14 November, organized a meeting with representatives of veterinary service in Gjirokastër, whom we gifted 4 anti-poisoning kits, as well as a manual regarding their usage. We also informed the local shepherds, which in case of need can profit from these kits.
Poisoning is a serious problem in the Balkans, especially to vulture populations which use carrion as food. These kits are equipped with medicament capable of addressing different kinds of poison, which can be of crucial importance to local shepherds.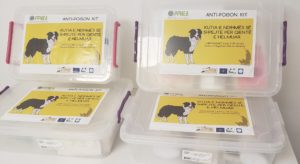 © PPNEA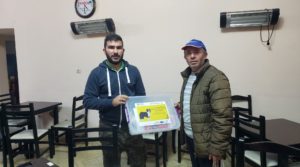 © PPNEA