A few days ago, our team organized a workshop at the National Park Divjakë-Karavasta about the conduction of ecotourism activities in protected areas, with the participation of national and local tour guides, as well as representatives from guesthouses, restaurants, hotels, etc.
This activity that was organized in cooperation with Noe Conservation and the Regional Administration of Protected Areas Fier, aimed to raise awareness among the tourism sector representatives about the outstanding potential of ecotourism, which helps to generate income, while preserving the biological values of protected areas.
The presentations and active discussion helped the participants to understand the economical potential of ecotourism, the future challenges, as well as the models which can be easily implemented at the local context.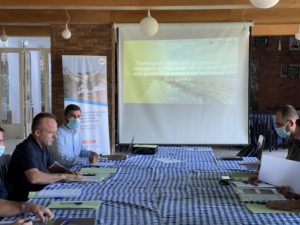 © PPNEA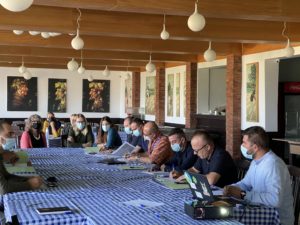 © PPNEA