The village of Narta is nationally known for its cultural and natural heritage. This small village produces a distinguished wine which originates from the local grape variety called vlosh.
This weekend, our team organized the wine festival in Narta, an event that gathered institutions, NGOs, local inhabitants, as well as numerous local wine producers.
The celebration started with a traditional fair where the local dishes were tasted while trying different wine samples offered by owners of the wineries.
During the celebration a wine competition took place. This competition was won by GX winery, which uses the local grape variety of vlosh for producing its wines.
Our team is grateful to the Municipality of Vlora and the Regional Administration of Protected Areas Vlore for the cooperation. We hope that the wine festival will soon turn into a tradition for this small village, which has a great potential for nature-based tourism.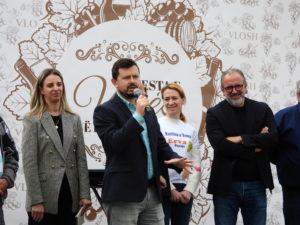 © PPNEA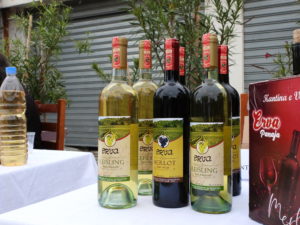 © PPNEA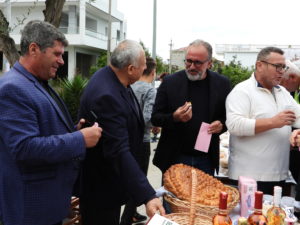 © PPNEA