The Egyptian vulture (Neophron percnopterus) has started its #flightforSurvival. From the Balkans to Central Africa, these
#magnificentspecies
will cross thousands of miles in order to arrive at the wintering grounds.
The young ones are experiencing their first flight, which, as if their fragility were not enough, is filled with many threats such as poisoning, collision with electrical infrastructures, electrocution, etc.
Even though we hope for a safe journey, the chances that all the young ones will survive such an odyssey are low, despite the transboundary efforts of professionals based in 14 countries along the
#magnificentvulture
flyway route.
We all hope that the Egyptian vulture will return to its homeland , its territories and we are looking forward to the next spring that, hopefully, will allow us to see it again in our skies.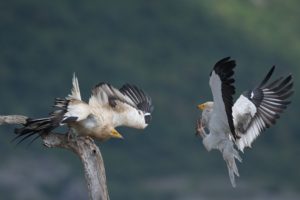 © BSPB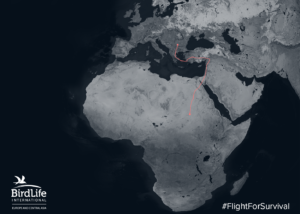 @ BirdLife Europe & Central Asia