Despite the difficult situation imposed by Covid-19, our team organized Gjirokastra's marathon for the Egyptian vulture, an event already turned into tradition.
Our team, together with RAPA Gjirokastër, gathered the students of "Pandeli Sotiri" school to run for the World Migratory Birds Day, in order to raise awareness regarding the threats these species face. Students were happy to participate and even wore t-shirts illustrating the #magnificentvulture.
State's Police staff and the Emergency service stayed on alert in order to guarantee student's safety during the marathon. This event was also attended by the Head of County, Mr. Astrit Aliaj, to whom we are grateful for supporting our initiative.
This event was organized in the framework of "New Life for the Egyptian Vulture" project, financed by the European Commission, with support from "A.G. Leventis" Foundation.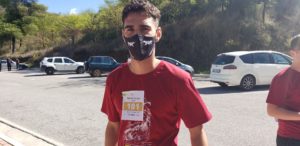 © PPNEA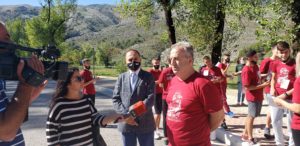 © PPNEA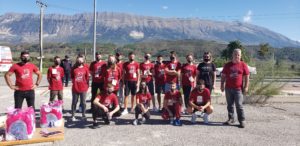 © PPNEA