PPNEA launches the new project under the coordination of WWF Adria, financially supported by Swedish International Development Cooperation Agency (SIDA).
Albania, just as the other Balkan countries, is known for its rich natural and biodiversity values. With a large number of endemic species, as well as characteristic habitats, our country is of an international importance regarding nature conservation.
These values in Albania are preserved through the national network of protected areas. For this reason, the efficient and financially sustainable management of protected areas, through the involvement of local communities and civil society is crucially important, offering sustainable alternatives for the coexistence of nature and human beings.
•Improving national policies for Protected Area management and biodiversity conservation;
•Strengthening the accountability of decision makers;
•Raising awareness of the importance of protected areas and biodiversity in general;
•Promoting and supporting civic activism; and
•Increasing the participation of local communities in the management of protected areas.
For further information, please click this
link
.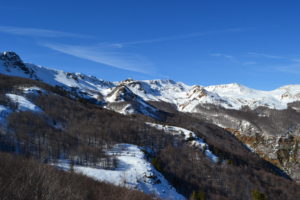 © Ilir Shyti / PPNEA – National Park Shebenik-Jabllanica