After intensive scientific efforts by flora and fauna experts, PPNEA organized the concluding conference of the project "Paving the way towards a sustainable Natura 2000 network in Albania: The case of Nartë-Pishë-Poro".
During the conference, experts presented the proposed distribution maps of important species and habitats that are found in the Nartë-Pishë-Poro complex site, as well as discussed about their long-term conservation.
The finalization of the mapping process has followed a long and dedicated research for around two years, where beside the data gathering process PPNEA organized several workshops with the participation of the local community, businesses, NGOs, as well as protected areas authorities.
This event was attended by representatives of national and local protected areas authorities, as well as partner NGOs.
This activity was supported by the European Union.
Disclaimer: The European Union is not responsible for the content of this publication.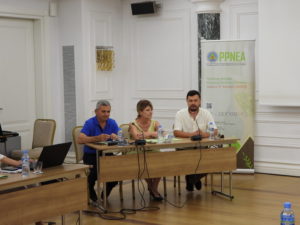 © PPNEA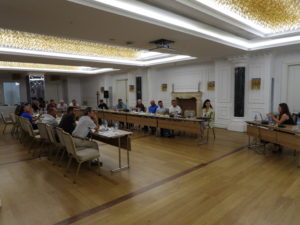 © PPNEA