PPNEA, in the framework of the breeding birds inventory process in Vjosë-Nartë Protected Landscape, has carried out two inventories of flamingos along the breeding season. The first one was implemented in 7th of May 2020 and the second one in 9th of June.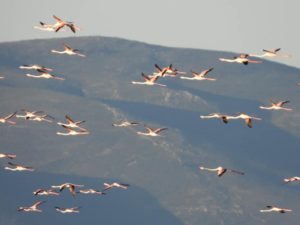 In the first census we were able to count 1890 individuals, while at the second we identified even more, exactly 2005 flamingos. This bird species, even though their constant presence in our country, is not yet identified as a breeding species here, despite several tentatives 2013.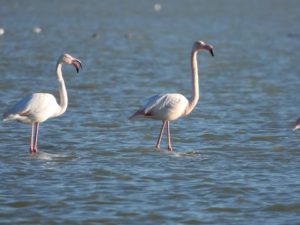 Along the migration season, PPNEA together with Birds of Albania, with the close collaboration of National Agency of Protected Areas, are planning to implement a national census regarding flamingos. Such activity will be an excellent opportunity for all of those who want to see flamingos and help in the process of counting them.