In the framework of the project "Paving the way towards a sustainable Natura 2000 network in Albania: the case of Nartë-Pishë-Poro", our team organized a meeting at the Divjakë-Karavasta National Park with representatives from RAPA Fier and Vlorë, members of the local community and organizations, as well as students.
We discussed about the national political framework for the conservation of biodiversity, specifying the roles of several institutions, as well as the opportunities for youth and NGOs to be included in the monitoring processes. We also discussed about the criteria used by the European Union during the process of including new areas at the Natura 2000 network, focusing on the implementation of the Bird and Habitat Directive.
Furthermore, the Bat expert, Philippe Theo, held an online presentation about the different bat species which can be found at the Vjosë-Nartë Protected Landscape.
This activity was supported by the European Union.
Disclaimer: The European Union is not responsible for the content of this publication.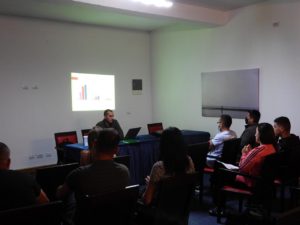 © PPNEA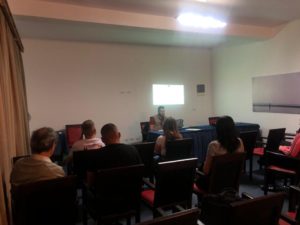 © PPNEA