This was the main message that professionals, researchers, activists as well as nature enthusiasts stated along the celebratory event for the 30th anniversary of PPNEA.
The 5th of June 1991 did not mark just the establishment of an organization, but instead it marked the beginning of the environmental civil society in Albania. That is why this 30th anniversary was dedicated to nature conservation and raising of public awareness. The construction of an international airport inside the protected area represents, most probably, the biggest threat imposed on nature over these last three decades, so there was no better option where to celebrate rather than the exact location of this destructive plan.
The fight against the construction of the airport inside the Vjosë-Nartë Protected Landscape is one of those causes that need to be supported not only from environmental organizations, but from every Albanian citizen. If we allow today these destructive plans to be developed inside the protected areas, in the future we will be introduced to many more similar ones, making it impossible to preserve the nature of our beloved country!
On 5th of June, we gathered dozens of supporters and showed that the airport shouldn't be constructed inside the protected area. If the authorities will not reconsider the exact location where the airport is going to be built, they soon will face thousands of citizens who could not allow its construction inside the protected area. We need to preserve the protected areas of our country at all costs!
Nature cannot be bought and sold over some narrow interests.
Join our cause!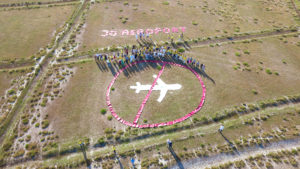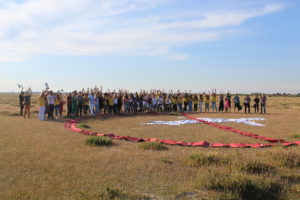 © PPNEA